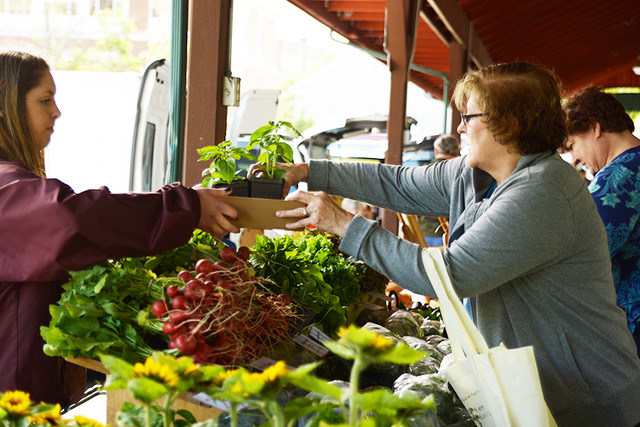 The Friends of the Glens Falls Farmers Market (FOMA) was organized to support the growth and community value of the Farmers Market. Food is central to families and communities. How food is grown helps shape the environment, the health content of the food and the health of the consumers. A viable, local sustainable agriculture helps build a local economy. A vital market is a community experience of neighbors, consumers and producers. It can be a reason to come to Glens Falls, a reason to come downtown and reminder to shop local.
FOMA, depending on Market needs, volunteer interests, and available skills and resources, seeks to enhance the experience of the Farmers' Market. FOMA intends to facilitate linkages between the Market and community resources and organizations for their mutual benefits. We intend to help set up internship experiences in advertising, social media, marketing, design education, hospitality and culinary areas for high school, BOCES and College students.
We seek to facilitate, support and sometimes create programs in healthy eating, food preparation, diet, sustainable agriculture, and local economies.
As resources are found FOMA plans to play a part in easing food insecurity, and lowering barriers to high quality and healthy food.